Tech Timeout: Don't Forget to Reboot Yourself
In the salad days of my youth we didn't have HDTV, iPhones or iPads. Video games weren't considered military simulators. And social media was an honest-to-goodness handshake. If this is sounding like your grandfather's rant about having to walk to school, uphill, both ways, in a snowstorm, barefoot, that's not my intent.
On the contrary, having just passed GO on my mid-thirties, I'm fortunate to have been on ground level with joystick in hand from the beginning of Atari, Nintendo, Sega, Playstation and Xbox. Back in the day I taught Bowser a thing or two about how to treat a princess. Up, up, down, down, left, right, left, right, B, A, select, start, isn't nonsense to me, it's nostalgia.
These days I'm constantly connected. As the director of a Web development team, the majority of my work is performed online. In the car I'm streaming Pandora through my iPhone. I have as many social media accounts as I do fingers. I can't remember the last time I've watched television without my iPad in hand. And the vast majority of my precious "free" time is spent working on my Web site, northeasthikes.com.
If this is sounding all-too familiar, perhaps you're also wondering what the long-term effect all this technology will have on our health? The abhorrent amount of time I spend sitting and staring at a computer, tablet, phone or television screen certainly can't be a recipe for longevity.
Oh, sure, there have been studies, and studies of the studies. Google "health effects of technology" and it returns over 88 million results. But here's the thing: as the first wave of generation tech, how can anyone know what the long-term effects on our aging process will be until we—well, age?
That said, there may be a way to have our tech cake and be healthy too. The next time you're on a black-ops mission into cyber Afghanistan, or are defending a bag of Doritos from a zombie invasion, consider pushing pause on Call of Duty to answer the call of the wild. A recent Outdoor Magazine article explored research showing "…that nature can lower your blood pressure, fight off depression, beat back stress—and even prevent cancer."
As an avid hiker, I'm a believer. The exhilaration of peering out from a mountaintop—legs burning, lungs clamoring for air, goosebumps raised—has a palpable knack for dissolving the stresses of everyday life, providing clarity of thought, and returning perspective. As good as HDTVs are getting, 1080p is no match for the restorative powers of real-D nature.
What I don't understand is why more people don't take a timeout to get outside? We know to reboot our devices when something isn't working properly or the apps are sapping battery life—why don't we do the same for ourselves? When I'm old and gray, I'm betting I won't be wishing I could have one last crack at Bowser. More likely I'll be pining for another trek across Katahdin's Knife Edge, or to watch the sun set on the White Mountain's Presidential Range.
These thoughts are what drive the development of Northeast Hikes. With the goal of promoting a sport that can be enjoyed by people of all ages and abilities, we provide trail reviews for hikes across Maine and New Hampshire, as well as adventures along the Appalachian Trail. Please come check Northeast Hikes out, and consider taking a tech timeout this weekend.
Who knows? It could save your life.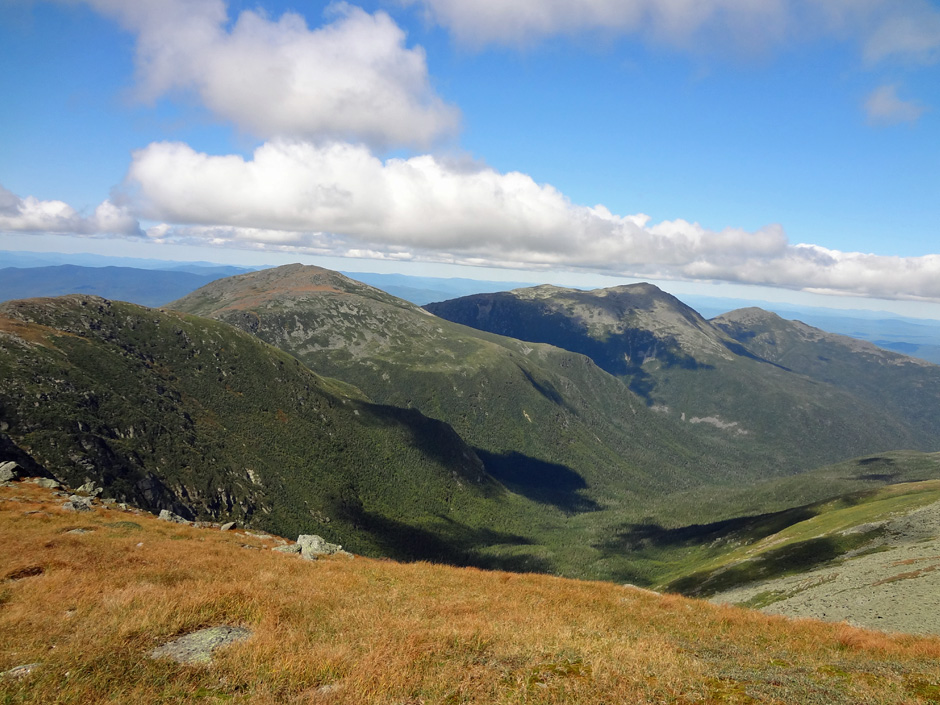 The northern Presidential Range in New Hampshire's White Mountains as viewed from Mt. Washington. From left to right are Mt. Clay, Mt. Jefferson, Mt. Adams and Mt. Madison.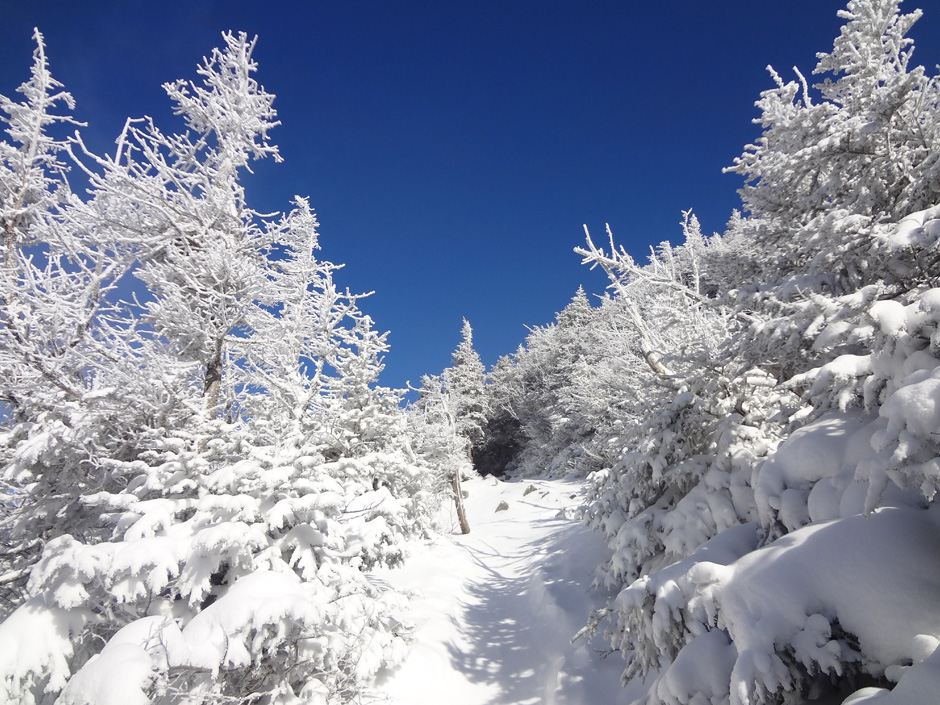 Winter hiking is twice as nice. This photo was taking on Mt. Lafayette's Old Bridle Path.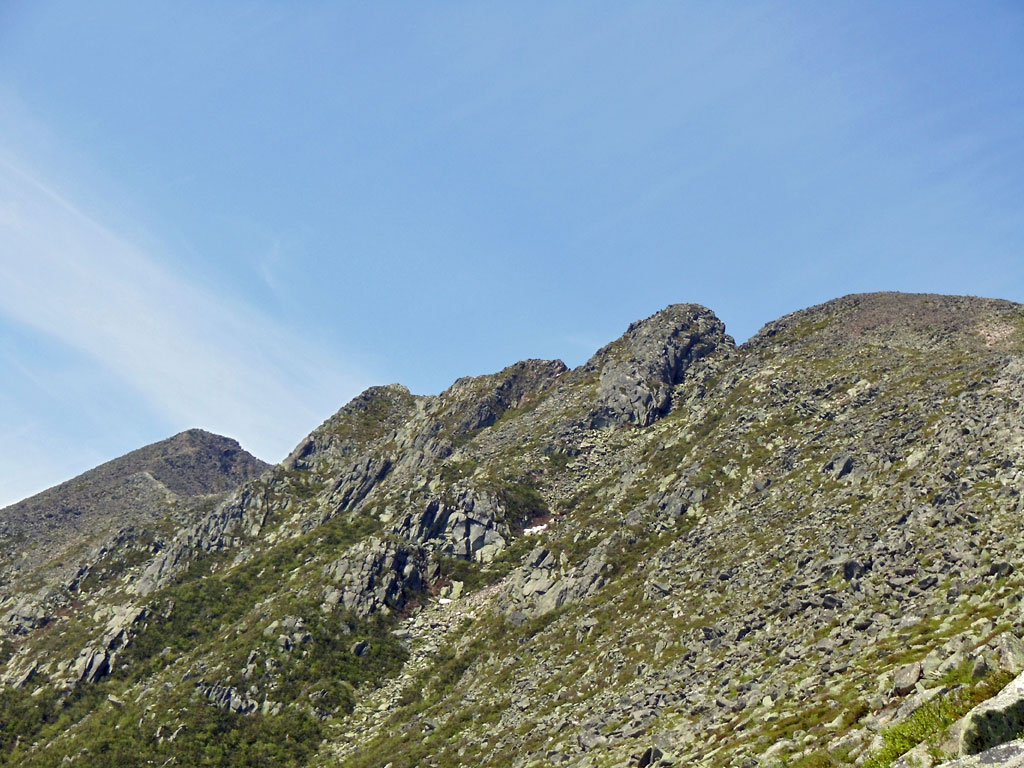 No hiking bucket list in the Northeast is complete without a trek across the Knife Edge on Katahdin.